Hindustan Institute believes in providing the best college experience to the students. With state of the art facilities and upgraded infrastructure Hindustan College is one of the best institute in the Agra-Mathura Region matching international standards. The technologically upgraded classrooms facilitate teaching through advanced tools and techniques. The institute has digital classrooms with Wi-Fi enabled projectors, tutorial rooms, multiple libraries, a state-of-the-art seminar rooms and multiple fully equipped auditoriums.

Classroom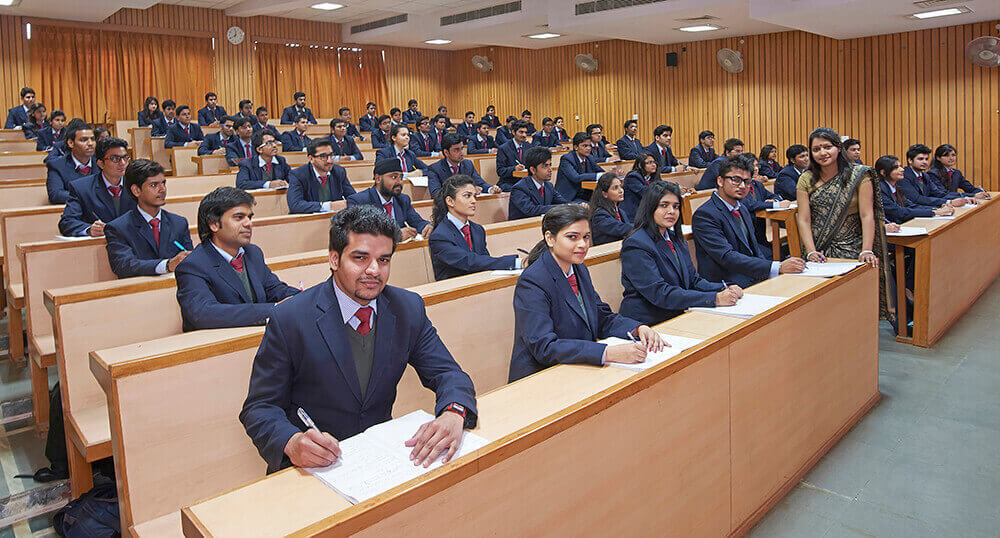 The classrooms are well equipped with overhead LCD projectors and OHPs. These are designed to provide you with complete comfort for the intense hours of classroom teaching and interaction. Student's life at HIMCS is an ideal blend of learning and fun. HIMCS offers a diverse range of activities and opportunities for students to develop their personality, discover new passions, and broaden their perspective. Students are encouraged to form self-help groups, hobby clubs, participate in voluntary activities which aid informal learning, and imbibe values for holistic development. Extracurricular activities complement classroom learning. We offer a variety of programs and events to ensure the wholesome development of our students' personality and further support it with training & development initiatives such as leadership training, soft skills and positive attitude development.
Technology
The Institute has very well equipped workshops and lab facilities and students are encouraged to acquire application skills and practically verify the knowledge acquired in the classroom. Labs and workshops are amongst the best equipped in the country. The Institute also provides 24 hour access to wireless internet services throughout the campus. The labs are connected through wireless as well as optical fiber cabling. The hostel students and faculty members residing in the campus.
Services in HIMCS Campus:
Bandwith – 10 Mbps (1:1)
Network Infrastructure – Completely managed network using Cisco High end (Chassis based L3/L2 Switches)
Campus : campus is completely Wi-Fi with seamless roaming profile.
Major Services : 24X7 managed internet services, Live, TV Streaming to all Nodes of campuses, FTP (Software Availbility to students),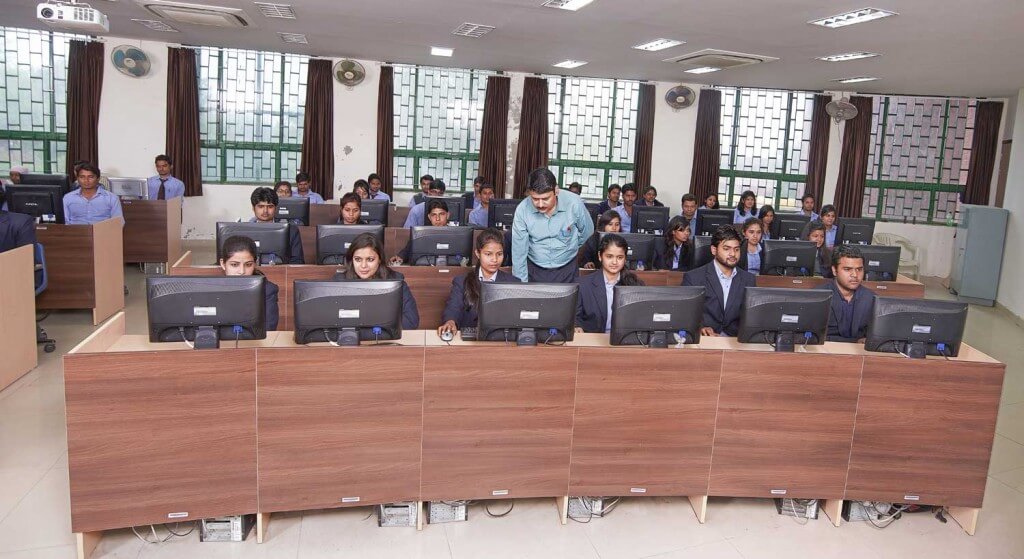 Multi media (audio / movies access to students) via movie servers, Mailing service to each students, academic detail access to students.
Number of Servers – 08
Number of Nodes – 360
Library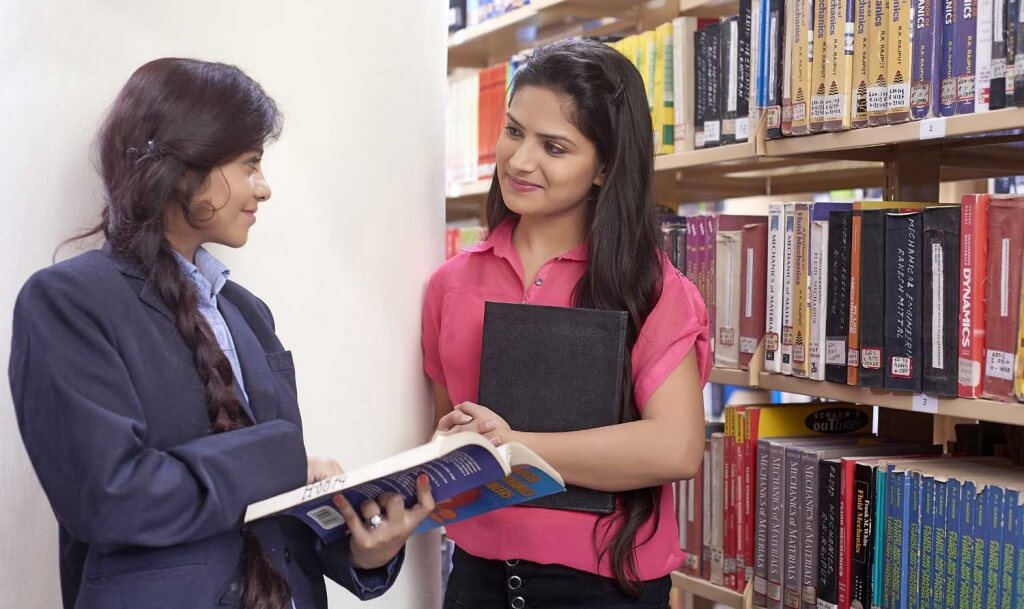 The libraries with their repertoire of management literature are the focal points of the institutes. The fully computerized libraries offer 27 different types of learning media with a collection of over 59,245
volumes including the most recent publications in diverse areas of business, economics and management.
Besides this, 63 hard copies of periodicals-journal and magazines for business management and computers. Eleven newspapers including four business and financial newspapers are available in the reading room. The library has a competent staff, dedicated to render service to students and other members in locating any reference they need. Besides a library search software is installed for the entire collection. Necessary additions to the library are made continuously to ensure that the students and faculty have access to the latest in their subjects of interest.
Types of learning media 30
National and International – Journals 244
Number of Audio and Vedio Lectures 2640
E-Journals 510
Sports
Sports activities occupy a significant role in developing the overall personality of the students and are a regular feature of the college. The Department encourages the students to participate in various Sports, Yoga & Aerobics, and Adventure Sports Activities. The Department organizes different sports competitions  like inter hostel, inter branch, annual Sports (Athletic) meet and intercollegiate competitions throughout the session. Besides this, a prestigious day-night cricket tournament is also organized every year and it is the most awaited tournament of the year for the students of the college.
The college has a spacious playground with the proper courts for basketball, volleyball, lawn tennis and table tennis. Billiards and a well equipped and huge 'Gymnasium'.